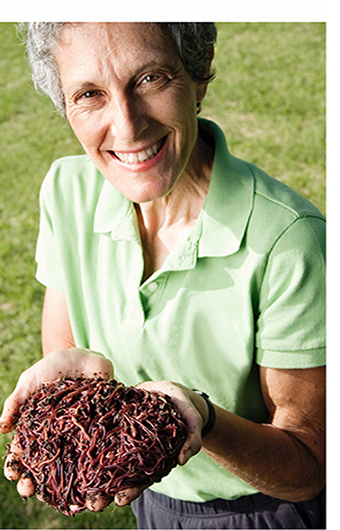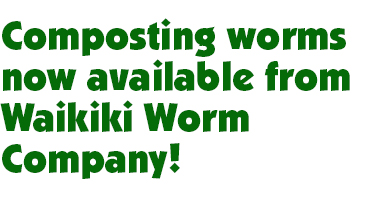 After many years pursuing other projects, Waikiki Worm Company is once again providing healthy, robust worms for home vermicomposting. Remember that it is against the law to import worms into Hawaii – please purchase worms from local purveyors only.

• FOR SALE - Local composting worms

• Order, pay for, and pick-up

• Worm care



Photo: In December of 2004, Mindy Jaffe founded an enterprise dedicated to introducing vermicomposting to Hawaii. Until 2009, the company was run out of Mindy's studio apartment in Waikiki, hence its name, which stuck.